Procedure
The oil spraying material applied by Houghton Rust Control is a petroleum based product specially formulated for oil spraying.
We use 2 different types of products when oil spraying your vehicle that allows us to tailor the product to a specific job.
The product we use underneath the car is a gel-like coating that is resistant to erosion caused by natural elements. Although this product has excellent "staying power", it still has the ability to creep into the seams.
The product we use in the doors and on the rest of the "top side" of the vehicle is much finer and has exceptional creeping ability. With this product you will get a few drips from the doors and the perimeter of the vehicle for a day or so. We spray this product in areas that are not going to be exposed to the elements.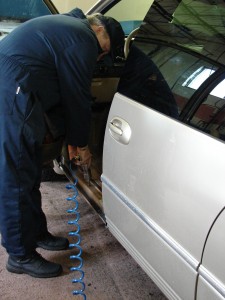 If there are no existing holes, we usually drill a minimal amount of holes to access the critical areas on your vehicle.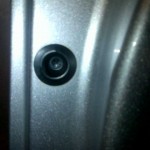 We spray in the hole with the fine oil, and plug the hole when we are finished.
We spray around the engine, in the fenders, in the hood, and in the trunk lid with the fine oil.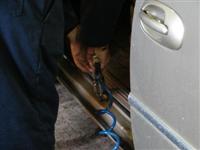 We spray in the doors, rocker panels and quarter panels with the fine oil also.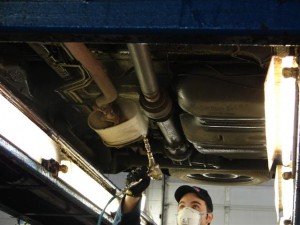 The car is raised on the hoist where the under body is sprayed with the heavier oil.

When the car is finished, we wash the windows and you are ready to go!
We recommend waiting 1 to 2 days after oil spraying before going through an automatic car wash. You may hand wash the outside of your car immediately after oil spraying, if you wish, by using lots of detergent and hot water.
When this process is applied to a car once or twice a year (depending upon the age of the vehicle, the rust that has already started, how many kilometres are driven per year, the type of driving that is done, and how long you hope to keep your car) you can be assured that your vehicle will last for many years.